Mexico Moving Forward

Innovation and Entrepreneurship
Oct. 21, 2016

Mexico Moving Forward is an occasion for business leaders, civil society, scholars and policymakers to celebrate Mexico's achievements and discuss the challenges ahead. This year, our symposium focused on innovative approaches to supporting entrepreneurs and solving complex social problems. The event was held in Mexico City at the Casa de California. View photos from the event.
4:30 p.m. Registration
5:00 p.m. Panel: Innovation and Entrepreneurship
6:00 p.m. Keynote – Francisco Gonzalez, ProMexico
6:30 p.m. Reception

Molly Fisher
Executive Director, Escalera Foundation
 Fisher centers her career on social innovation, impact, education and outdoor recreation. A former educator, founder and CEO with more than 16 years of experience working in Mexico in senior management and education roles, she has served as co-founder of 360Retreats, director of operations for Worldfund and founder of PEACE Mexico.Full Bio

Francisco Gonzalez
CEO, ProMexico
Gonzalez's professional experience spans activities in the private sector in biotechnology, nutrition, banking and finance. In the public sector, he has held positions related to the promotion of Mexico abroad, both at Bancomext and ProMexico, and as Ambassador of Mexico to Germany. He also holds the honorary chairman position of the Guadalajara Digital Creative City Council.

Leticia Jauregui
Founder, CREA
Jauregui is the founder of both CREA, which trains and advises low-income women microentrepreneurs in rural and marginalized communities to strengthen and grow their businesses, and HubDF, a platform for entrepreneurs in Mexico to collaborate. She has been named one of Echoing Green's top social entrepreneurs of the world, Architect of the Future by Waldzell Institute and was the Latin American finalist of the Cartier Women's Initiative Awards.

Maria Novales-Flamarique
Mexico Generation Director, McKinsey Social Initiative
Novales-Flamarique directs Mexico Generation, where she works to place more than 100,000 young people in Mexico in employment within the next five years through the creation of an open source, replicable and scalable methodology. Novales-Flamarique joined McKinsey & Co. in 2005, where she has guided multiple engagement teams in developing recommendations for global Fortune 500 companies.
Alfonso Tames
CEO, Materiam
Tames is a co-founder of the crowdfunding Internet platform Fondeadora. He also is CEO of MATERIAM, a digital production facility in Naucalpan, Mexico, with the mission to democratize innovation and productivity in Mexico by offering students, entrepreneurs and small businesses advanced technologies for digital production as well as skills and knowledge needed to generate innovative projects and entrepreneurship ideas that increase value to Mexico's economy.
Oct. 27, 2016 | By Anthony King | UC San Diego News
Mexico Moving Forward travels to Mexico City, highlighting young entrepreneurs and strengthening ties to UC San Diego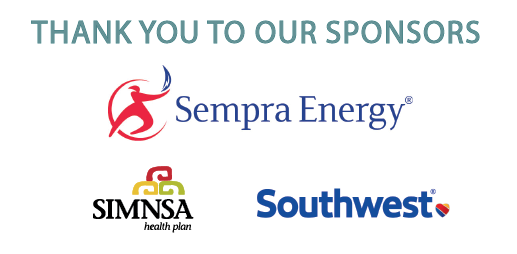 Additional Events
Learn about additional Mexico Moving Forward events below and watch videos from the series.