Alejandra Beatriz del Carmen Diaz de Leon Cardenas
Ph.D. candidate in sociology, University of Essex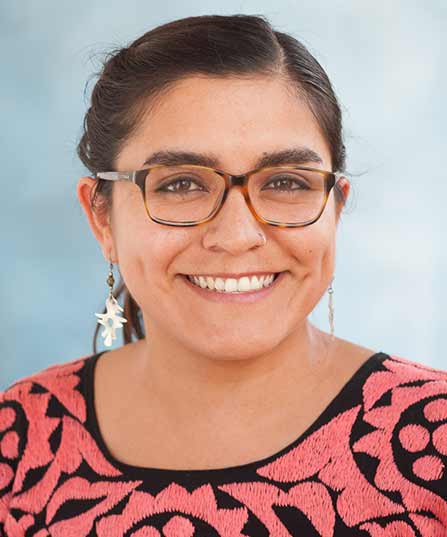 Profile

Residency: September 2017 – May 2018

Research Project: A pueblo that walks together: Trust and bonding among transit migrants in Mexico

Research Interests: international migration, transit migration, trust, social networks, human rights, gender

Biography

Alejandra Beatriz del Carmen Diaz de Leon Cardenas is a Ph.D. candidate in sociology at the University of Essex. She has conducted participant observation in southern and northern border of Mexico, in the Sonoran Desert and in Tucson. This allowed her to "follow" the transit migrant route and interview and observe migrants at different stages of their journey.

Her dissertation research focuses on Central American transit migrants through Mexico and asks if social networks are important factors in pulling Central Americans to the U.S. and in helping them survive while they are in transit across Mexico. It also researches the role of trust, bonding and cooperation during the traumatic event that this transit represents. It enquires if cooperation and trust can arise and be maintained among migrants when they move in an environment of vulnerability and uncertainty.

Cardenas's findings indicate that Central American migrants rarely have the help of their friends and family while they transit, even if they have acquaintances in the U.S. They also show that, in contrast to what conflict and social networks literature would predict, migrants who left by themselves respond to this increased vulnerability by forming strong social ties and cooperating among themselves throughout the journey. On the other hand, families who left together usually respond by reinforcing traditional patriarchal gender roles and by isolating themselves from the rest of the community. This is a reaction to the widespread perception of women who migrate as weaker than migrant men added to their increased risk of sexual violence.