Angela Gutierrez
Ph.D. candidate in psychology, San Diego State University and UC San Diego Joint Doctoral Program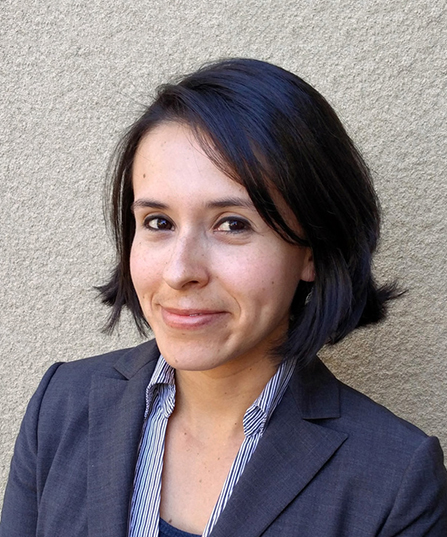 Profile

Residency: September 2017 – May 2018

Research Project: Trauma, Psychological Distress, and Cardiometabolic Health among US Latinos and Latino immigrants

Research Interests: behavioral medicine; mental health; Latino cardiometabolic health disparities; migrant health; the effects of psychological trauma on health

Biography

Angela Gutierrez is a Ph.D. candidate in the San Diego State University and UC San Diego Joint Doctoral Program in Clinical Psychology. She received a B.A. in architecture from Cornell University before transitioning into the field of psychology. Her research focuses on Latino health disparities, on better understanding the psychosocial and sociocultural risk and protective factors of health among Latinos in the U.S., and on developing and testing culturally-tailored behavioral interventions for reducing cardiometabolic risk among Latinos.

Gutierrez's dissertation has two main objectives. The first objective is to determine the prevalence of trauma exposure among Latinos in the U.S., and to examine how prevalence of trauma exposure varies by sex, immigration status, Latino background/heritage group, and other demographic and immigration characteristics. The second objective is to examine the association between previous trauma exposure and pre-clinical markers of cardiometabolic disease (e.g., the metabolic syndrome, markers of inflammation) among Latinos in the U.S. and Latino immigrants. Specifically, the dissertation will study whether psychological distress (e.g., depression, anxiety) mediates the association between trauma exposure and pre-clinical markers of cardiometabolic disease in a large representative sample of U.S. Latinos who participated in the Hispanic Community Health Study and Latinos Sociocultural Ancillary Study.