Cheryl Alvarez Torres
Ph.D. candidate in Social Sciences, El COLEF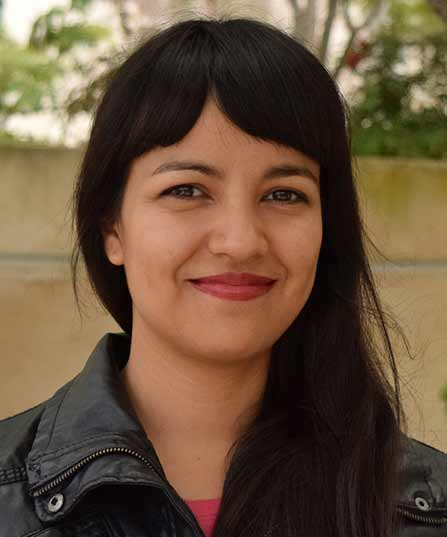 Profile

Residency: January 2018 – March 2018

Research Project: Women political empowerment in Mexico: The cases of Baja California and Mexico City

Research Interests: women political empowerment, women political participation, capabilities development, youth and gender studies, civic society and collective action
Biography
Cheryl Alvarez Torres is a Ph.D. candidate in the social sciences with a specialty in regional studies at El Colegio de la Frontera Norte in Tijuana, where she obtained her master's degree in regional development. Her research focus is democratization and development processes that address social justice and gender equality, particularly political empowerment and political inclusion of women and young people at the regional and local level in Mexico. 

Her doctoral dissertation about women political empowerment has the objective of analyzing different models and processes of women's political empowerment, and to identify the conditions and mechanisms that enhance it or hinder it, by studying different groups of women in politics and activism in two emblematic states of Mexico, Baja California and Mexico City.

Alvarez Torres has worked at the State Council for Science and Technology of the Ministry of Economic Development, at the Ministry of Education and as an advisor for the town hall and the private sector, as well as in citizen initiatives and public programs and electoral observatories. She has published academic and dissemination articles, and book chapters, and has obtained awards and economic stimuli for her research. 

She is currently participating as a District Electoral Counselor for the presidential elections and at other initiatives of advocacy for gender equality and culture promotion. She's a graduate of the Fourth Postgraduate School in Childhood and Youth Studies of the Inju Network of the Latin American Council of Social Sciences (Clacso). She is also a member of the "Young Researchers Register" of the Studies in Youth Seminar at the National Autonomous University of Mexico (UNAM); member of the "Mexican Association of Political Science" (Amecip); member of the "Network of Networks for the Political Rights of Women in Mexico"; member of the "Thematic Network of Gender Studies of the Norths of Mexico"; and the "Gender Studies" working group at the Mexican Society of Electoral Studies.