Amalia Pulido Gómez
Ph.D. candidate in political science, University of North Texas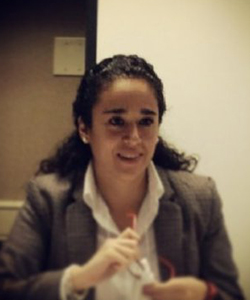 Profile

Residency: September 2017 – May 2018

Research Project: Drug-related violence and party behavior: the case of candidate selection in Mexico

Research Interests: political parties, elections, electoral systems, political violence, criminal dynamics

Biography

Amalia Pulido Gómez is a Ph.D. candidate in political science at the University of North Texas. She earned her B.A. in political science at Universidad Autónoma del Estado de México. Her dissertation looks at how Violent Non-State actors (VNAs) such as Drug Trafficking Organizations (DTOs) affect the behavior of political parties. She analyzes one specific dimension of party behavior, the selection and recruitment of candidates, arguing that DTOs' influence in candidate selection is a function of three variables: the type of political party, the level of election and the type of criminal violence.

To test her argument, she built an original dataset about candidates' profiles at the state and municipal level of the three major parties in Mexico (PAN, PRI and PRD) for 2000 to 2016. She also interviewed national and state party leaders in several Mexican states. Her dissertation is the first empirical study that argues that candidate recruitment it is not only affected by the introduction of democracy and formal institutions, but also by external shocks such as political violence.