Lorraine Affourtit
Ph.D. candidate in history of art and visual culture, UC Santa Cruz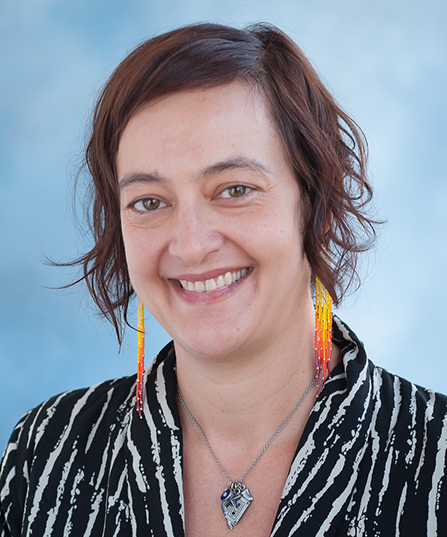 Profile

Residency:September 2017 – May 2018

Research Project: The Art of Assembly:  Visualizing Collectivity in Oaxaca's Popular Uprising

Research Interests: the visual culture of contemporary social movements in the Americas with a special focus on Mexico
Biography
Lorraine Affourtit is a Ph.D. candidate in history of art and visual culture at UC Santa Cruz. She is currently working on her dissertation, which investigates the role of visual culture of the Oaxaca Commune, a popular uprising and social movement that started in 2006 in Oaxaca City, Mexico.
Affourtit argues that the Oaxacan people tapped the power of visual culture in order to envision, manifest, consolidate and sustain the Popular Assembly of the Peoples of Oaxaca (APPO). APPO is an inclusive, participatory and nonhierarchical model of democracy based on indigenous governance practices that offers a space for women, indigenous peoples and working-class citizens to participate more directly in the democratic process. APPO organized smaller assemblies working collectively throughout the state to couple tradition and novelty in ways that would help to break down barriers to political participation. Based on four years of archival research and fieldwork, Affourtit analyzes three visual culture projects initiated by APPO in 2006: graphic art from Oaxaca City art collectives; the People's Guelaguetza indigenous folk festival; and television broadcasts produced by Oaxacan women occupying the state television station.
Affourtit received a master's degree in interdisciplinary humanities from San Francisco State University, graduating with a Hood Scholar Award for Academic Excellence, and has been teaching at the university level for seven years. Her most recent course, entitled "Activist Art in Mexico," was made possible by a Chancellor's Graduate Teaching Fellowship at UC Santa Cruz. She also received a Graduate Student Mini-Grant from the Chicano-Latino Research Center at UC Santa Cruz and a Richard E. Greenleaf Visiting Library Scholar Award from the Latin American & Iberian Institute at the University of New Mexico.