José Miguel Cruz
Director of Research at the Kimberly Green Latin American and Caribbean Center, Florida International University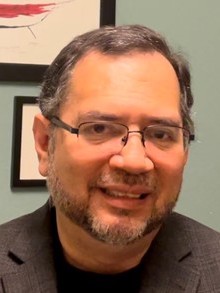 Profile

Residency: October 2022 – December 2022

Research Project: Mob Rule: The Modes of Gang Governance in Central America 

Research Interests: Criminal violence, criminal governance, street gangs, policing, political transitions, corruption

José Miguel Cruz is director of research at the Kimberly Green Latin American and Caribbean Center and former director of the Public Opinion Institute at the University of Central America in San Salvador. His research explores the political dimensions of criminal violence in Latin America. In his work, Cruz argues that contemporary violence is a function of the political transitions that countries have undergone in the last three decades. Violence results from the scope of reforms in the state security apparatuses during transitions. Such reforms depend on reconstructing power relationships between "violent entrepreneurs" from the old regime, the new incumbents, civil society and foreign actors.

His current project stems from data collected through several INL and USAID research grants on Central American gangs during the last six years. Cruz is developing a theory on why some institutional gangs, such as MS-13 and Barrio 18, emerge and develop in some countries but not others. His argument revolves around security policies that some countries have enacted and how they have perpetuated the role of informal actors in the reproduction of criminal governance. Cruz earned his bachelor's degree in psychology from the University of Central America in San Salvador, his M.Sc. in Latin American public policy from St. Antony's College at Oxford University, and his Ph.D. in political science from Vanderbilt University.